The Océ Heritage Foundation links the past of Océ to the present and the future
The Océ Heritage Foundation was established in June 2018 with the aim of safeguarding and presenting the Océ heritage and the cultural-historical-industrial heritage of Venlo and the surrounding area. The foundation will also promote the innovative quality of Océ products to customers, the labor market and society.
The board is formed by Marcel Pennings (Chairman), Reinie Wieringa (Secretary), Marcel Frielinck (Treasurer), Ernst Ullersma (Member) and Eric de Goeijen (Member).In addition to the Foundation Board, the photo above also shows Jolijn Brouwers, Museum Director and Curator.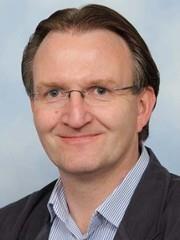 Reinie Wieringa (photo on the left) succeeded Herman Walda (left on the image above) as secretary on 1-5-2020.
The foundation presents the Océ heritage at various locations.
Océ Museum as a showcase
The most important window of the foundation is Océ Museum, St.Urbanusweg 43 (gate 35). Thanks to the efforts of some thirty active volunteers and employees of Océ and Museum Director and Curator, Jolijn Brouwers, pictured above, the museum is the location where the story of Océ can be experienced. In order to adapt the exhibition and the tours more to the needs of the target groups, the museum will undergo major changes in the coming period. For example, the new permanent exhibition will be delivered in Q4 2019. The current exhibition "The emphasis on 130 years of innovation" can be viewed until May 2019.
The Pulse of Innovation
In addition to the Océ Museum, the Océ heritage will also be displayed in other places within Océ and Venlo. For example, in the summer of 2018, the exhibition "The Pulse of Innovation" was opened in the entrance hall of the CEC (2K). It is a result of the collaboration between BU Marketing & Communication and Océ Museum. The focus is on Océ's pioneering technological innovations, from 1877 to the present. A special heirloom from Océ is also included in the exhibition. A Rétocé M2 (Dromedary) from 1938, completely renovated by volunteers of the Océ Museum, connects Océ's past with contemporary equipment that can be admired at CEC.